Twitter permitirá editar los tuits. Esto es lo que se sabe
Luego de varios años, Twitter al fin tendrá un botón para editar. La red social anunció que está haciendo pruebas para implementar esta herramienta a todos los usuarios. Esto es lo que se sabe sobre el tema.
"Si ves un Tweet editado es porque estamos probando el botón de editar. Esto está pasando y estarás bien", dijo la red social el pasado 1 de septiembre.
if you see an edited Tweet it's because we're testing the edit button

this is happening and you'll be okay

— Twitter (@Twitter) September 1, 2022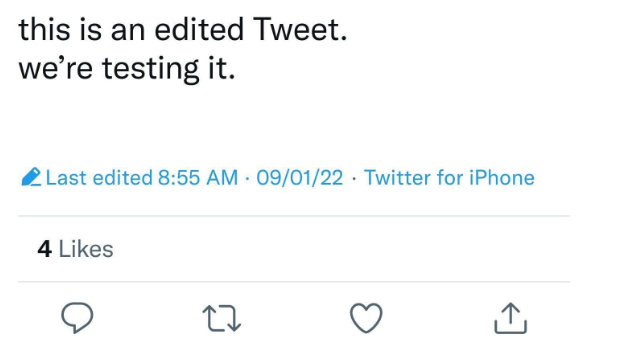 La información pública hasta ahora es que Twitter está probando el botón para editar con los usuarios de su equipo y las próximas semanas la prueba se ampliará a los suscriptores de Twitter Blue, la opción de pago de la plataforma. "Dado que esta es nuestra función más solicitada hasta la fecha, queríamos informarte sobre nuestro progreso y avisarte de que, incluso si no estás en un grupo de prueba, todos podrán ver si un Tweet ha sido editado", dijo la red en su comunicado.
La función de editar permitirá a las personas realizar cambios en su tweet después de que se haya publicado, principalmente para corregir errores tipográficos y agregar etiquetas.
Los tweets podrán editarse varias veces en los 30 minutos siguientes de haberse publicado y aparecerán con un ícono, una marca de tiempo y una etiqueta para que todas las personas sepan que la publicación fue editada. Con un clic, las personas podrán ver el historial de las ediciones que se realizaron. 
Pasados los 30 minutos, ya no se le podrán hacer modificaciones al tweet.
Esta función llegará para los usuarios de Twitter Blue a finales de septiembre y posteriormente, a medida que la plataforma realice los cambios necesarios y vea el uso que se le da a esta herramienta, se empezará a aplicar para todos los usuarios de forma general.